Reunite with old friends, make new connections, or support a theatre fundraiser during these 2023 industry events! For even more theatre, be sure to check out our Philly Theatre Week program guide for shows around the region.
Theatre Philadelphia
Philly Theatre Week Kick-Off Celebration
Monday, March 20th
Join the theatre community on the rooftop garden of the Kimmel Cultural Campus to kick off the 6th annual Philly Theatre Week! See preview scenes, songs, and interactive performances from participating Philly Theatre Week companies. 
Temple Theaters
Raise Your Voice 3
Monday, March 27th
In collaboration with TFMA Alumni Association and Theatre Philadelphia's Philly Theatre Week, Temple Theaters will again be hosting an event that champions theater created by people of color, LGBTQ+ and female identifying artists.
This event will include an introduction from Dr. Kimmika Willams-Witherspoon, performances from Theater Underground and Celebration of Color, a workshop and networking opportunities with representatives from the Philadelphia professional theater community with the goal of allowing artists, students, and alums the opportunity to connect and thrive! FREE to attend with FREE Reception.
The event is geared toward students but anyone is welcome.
The Resource Sharing Committee
Chill & Chat
Saturday, April 1st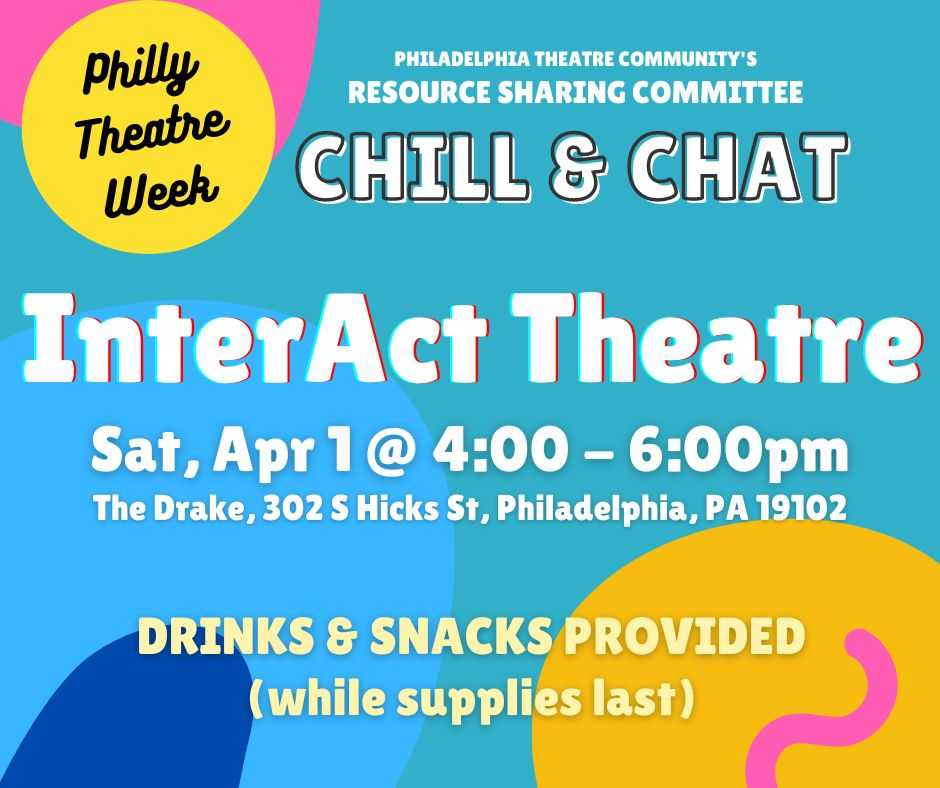 An incredibly casual monthly meetup for theater makers to reconnect, kick it with colleagues, meet new people, and just celebrate each other. Some events will have snacks and/or drinks!
Cannonball Festival
Cast-Off
Saturday, April 1st
Arr! Join swashbuckling artists to celebrate Cannonball Festival with delicious food and drinks and excerpts from Miniball performances, which will take place April 5-8 at the MAAS Building.
Cannonball Festival is an independently produced performing arts festival, concurrent with the Philadelphia Fringe, that presents risk-taking independent artists in back-to-back performances next to delicious lounge spaces, fostering creative collisions and community conversation.
PWYC Tickets are No Longer Available. Learn More!
The Hum'n'bards Theater Troupe
Fundraiser Cabaret + Karaoke Party
Sunday. April 2nd
The Hum'n'Bards kick off their 2023 programming with this cabaret celebration, featuring artists from our past shows, such as G. Marie, Twoey Truong, courtlyn louise, Zsu Zsu Zantana, Yali Puello and more. After the show, we'll open up the stage for our audience to sing some karaoke with us. This event is a fundraiser to help us raise funds for our 2023 productions, such as Alice in Wonderland and A Queer Christmas Carol. The more money we raise, the more art we can make! Come support a small, queer and trans-led theater troupe that focuses on making art accessible for both our artists and our audiences.
2023 Philly Theatre Week: March 23-April 2