Want to bring your kids to the theatre? Philly Theatre Week has something for everyone! Here are just a few of the family-friendly events available:
Acting Naturally Inc.
Chicago Teen Edition
Acting Naturally Theatre
164 N. Flowers Mill Road
Langhorne, PA 19047
Friday, March 31, 7:00pm-8:15pm
Saturday April 1, 7:00pm-8:15pm
In roaring twenties Chicago, chorine Roxie Hart murders a faithless lover and convinces her hapless husband, Amos, to take the rap... until he finds out he's been duped and turns on Roxie. Convicted and sent to death row, Roxie and another "Merry Murderess," Velma Kelly, vie for the spotlight and the headlines, ultimately joining forces in search of the "American Dream": fame, fortune, and acquittal.
Acting Without Boundaries
Uniquely Me
Sunday, March 26, 2:00pm-3:00pm
SEI Innovation Studio in the Kimmel Center
300 South Broad Street
Philadelphia, PA 19102
Acting Without Boundaries will present scenes, songs and conversations on the theme of "This is Me". Through the lens of disability, society and the performing arts, actors will explore what it means to be oneself, on stage and off. Actors from our Senior, Junior and Masters Programs will perform songs from our repertoire of musicals, act out scenes from past shows and share original material that centers around what it means to be a performer with a disability, what it means to be oneself, and, essentially, what it means to be human. Interaction from the audience is encouraged, with a question-and-answer opportunity after the performance. 
Theater Unspeakable and Let's Make History Productions
The American Revolution - The Show
Tuesday, March 28, 7:00pm-7:50pm
Wednesday, March 29, 7:00pm-7:50pm
Thursday, March 30, 7:00pm-7:50pm
Friday, March 31, 7:00pm-7:50pm
Saturday, April 1, 3:00pm-3:50pm
Saturday, April 1, 7:00pm-7:50pm
Christ Church Neighborhood House
20 N American St
Philadelphia, PA 19106
History in 50 minutes. Seven actors perform atop a 21 square feet platform to recreate a family-friendly retelling of America's founding.
Columbus Square Drama Club
Hoopsical! An Anti-Bully Musical in One Act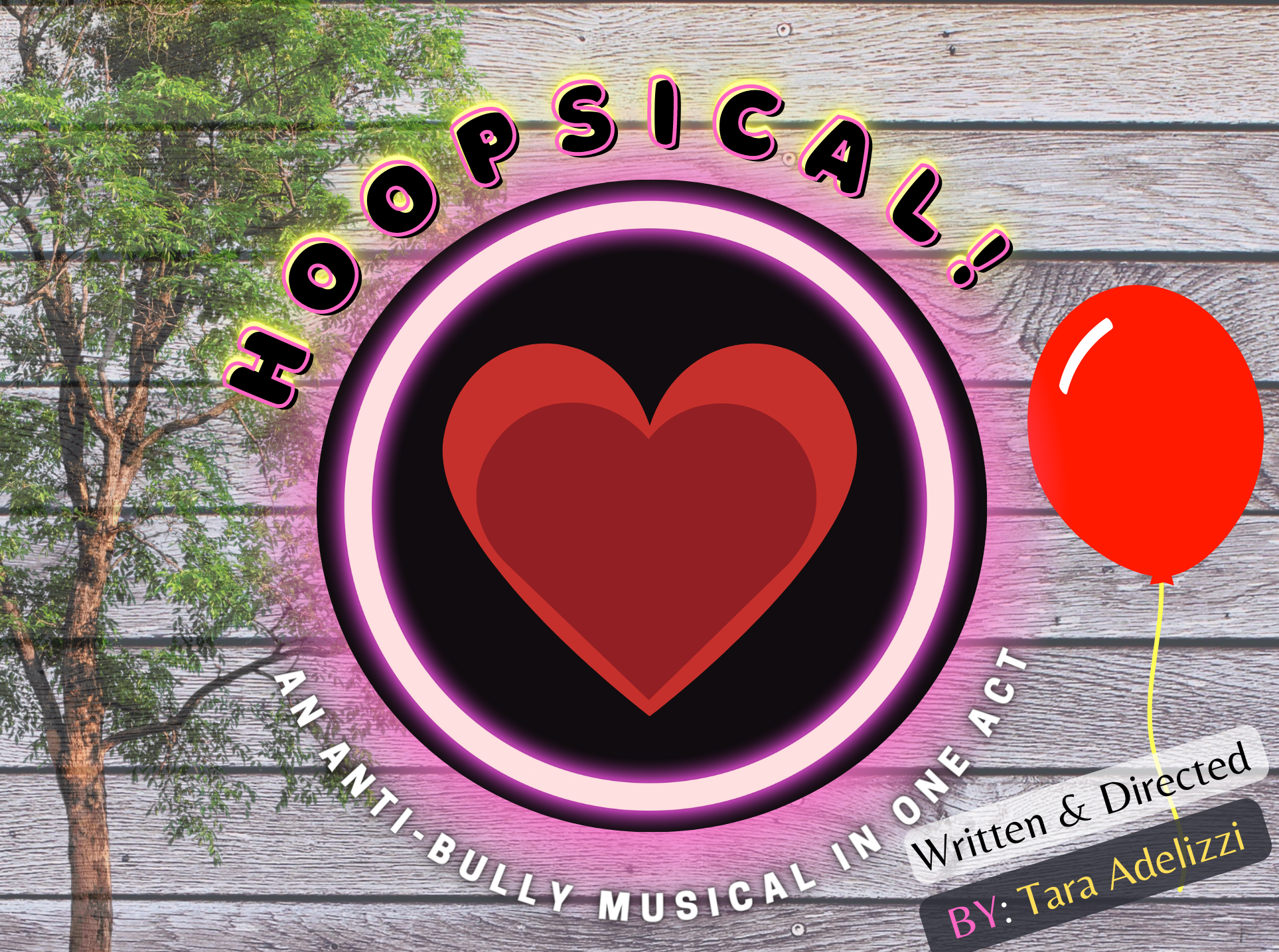 Friday, March 24th, 6:00pm-6:30pm
Thursday, March 30th, 6:00pm-6:30pm
Columbus Square Recreation Center
1200 Wharton Street
Philadelphia, PA 19147
School is in session, but a clique of Bullies are failing on purpose. The teacher pleads with them to try and be better leaders. They go to recess. A new student brings hula hoops on the first day of school but is bullied by the group, who gets all the students involved. Two friends make a stand and the three make a pact of friendship. They agree they will hula hoop together, and they even get the other students to play. The bullies apologize and learn to join in on the fun.
Grand Theatre: Home of the Road Company
Beehive
Thursday, April 27, 7:30pm-9:30pm
Friday, April 28, 8:00pm-10:00pm
Saturday, April 29, 8:00pm-10:00pm
Sunday, April 30, 2:00pm-4:00pm
Thursday, May 4, 7:30pm-9:30pm
Friday, May 5, 8:00pm-10:00pm
Saturday, May 6, 8:00pm-10:00pm
Sunday, May 7, 2:00pm-4:00pm
Grand Theatre
405 S. Main Street
Williamstown, NJ 08094
BEEHIVE celebrates the powerful female voices of the 1960's with such timeless hits as "My Boyfriend's Back," "Be My Baby," "Son of a Preacher Man," and "Me and Bobby McGee." Told from the perspective of six young women who come of age in this enigmatic decade, BEEHIVE takes us from their first Beehive Dance to the challenges we faced as a nation. This powerful, energetic musical will make you want to move your feet and sing along!
2023 Philly Theatre Week: March 23-April 2
Discover more Philly Theatre Week events!