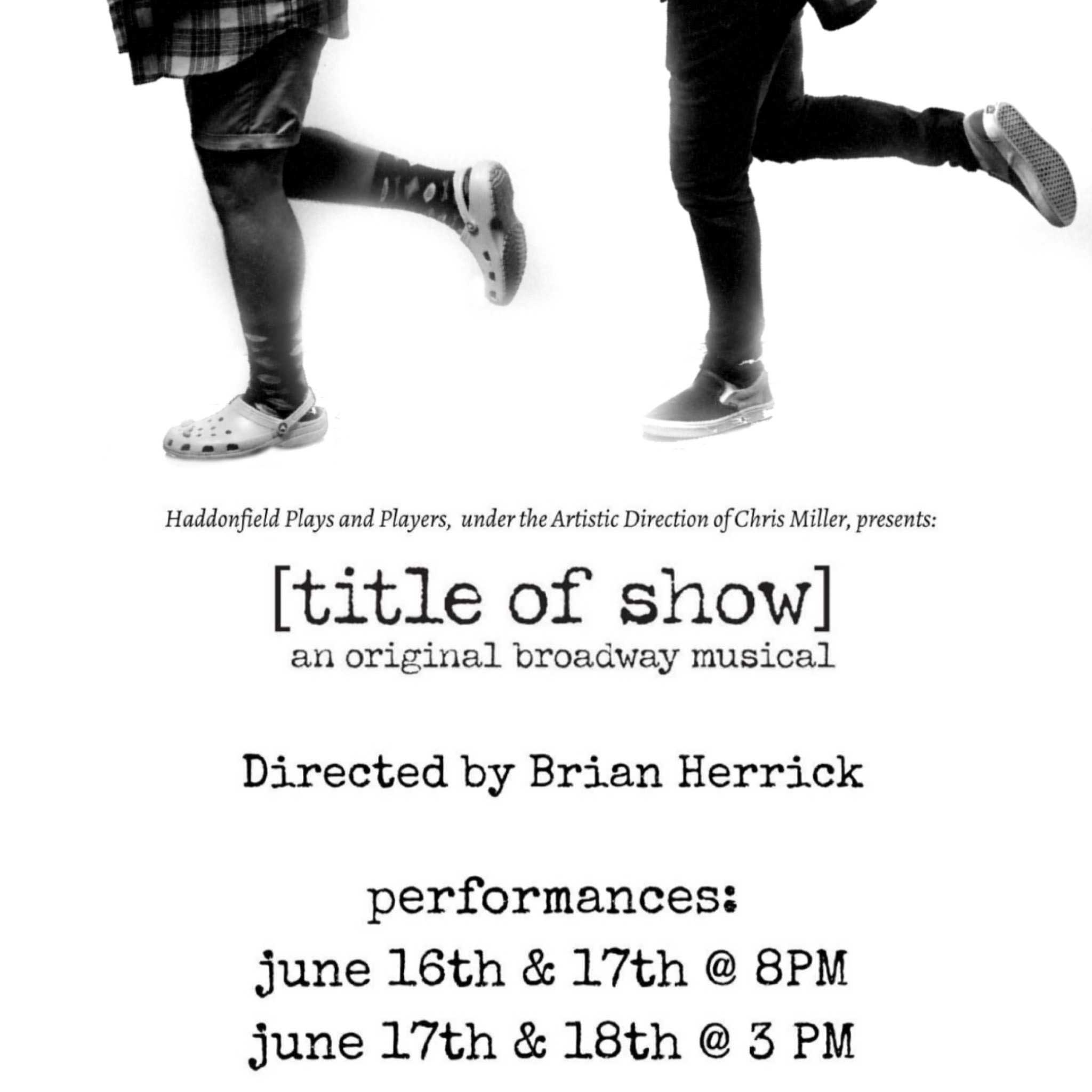 Do you like quick in and out Musicals that get out early enough for you to have the opportunity to get tater tots at your local bar before the kitchen closes? Do you like stepping into Theaters that feel like they're somehow planted right in the middle of a middle school soccer field? Do you like seeing artists cope by jokingly(?) trauma dump on stage? 

If you answered yes to any of these questions, you should consider seeing [title of show] at Haddonfield Plays And Players! [title of show] is a one act 90 minute musical, that chronicles it's own creation as an entry into The New York Musical Theatre Festival. After it was chosen and receives critical acclaim, it went on to an off-broadway run at The Vineyard Theatre, before eventually transferring to Broadway for a limited run in the summer of 2008, all of which is incorporated into an empowering glimpse to an artist's experience from "dancing in the backyard" to commercial success. [title of show] strips away the glitz and glam from Broadway Production value, and really challenges the audience to a show focused on being true to yourself, with nothing more on stage than "4 Chairs And A Keyboard". 

That's a boring means of summarizing this 2008 broadway hit, but our reworded Wikipedia search result couldn't possibly begin to do this Tony nominated piece of comedy gold (or at least silver) justice! We hope you'll join us for a laugh, a cry (from laughter), and most importantly an inspiring night that has you walking out knowing that you're part of a bigger community of artists looking to find their "Part Of It All"...OR at the very least, we're BYOB so if you're not vibing, we encourage you to break out the sauvignon blanc.