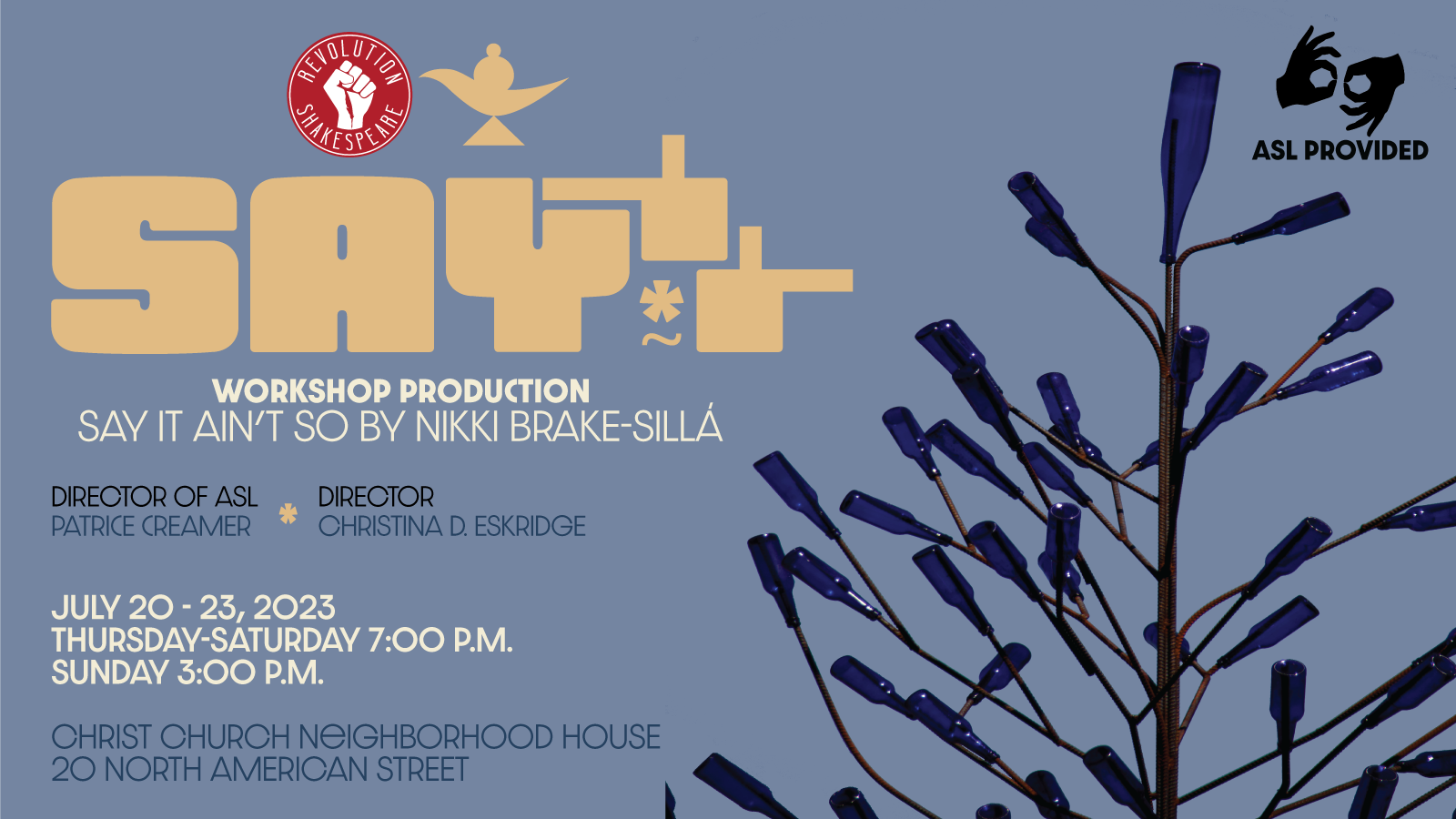 Sandra killed her husband… Allegedly. Sandra's sister, Renesha, is trying to ensure their legacy. Flying high, surrounded by darkness, and The Ancestors, these Walker women soon realize there is no extradition-free zone from family. 

Intrigued? You should be!
Truly, Nikki's play exists on its own level.

The cast itself is comprised solely with Black women. The play is bilingual with its use of English and American Sign Language (ASL). AND frankly, we're challenging the classical play thought process.

This play was first presented in a workshop capacity for Philadelphia Fringe 2021 — staged (virtual) reading, minimal costume, in flux script — to allow the playwright and artistic team freedom to explore the work and allow a window into the process. Now, we bring you the fully-staged, re-invigorated piece.