Philly Theatre Week expands beyond Philadelphia and Center City! Here are just a few of the events you can catch if you're looking to get outside of the city and into the Greater Region. Make sure to check out our program guide to find even more March 23-April 2!
DELAWARE
New Light Theatre
A View From the Bridge
March 23-26
OperaDelaware Studios
4 S Poplar St
Wilmington, DE 19801
Arthur Miller's darkly passionate play, A View From the Bridge, directed by Megan Bellwoar, in support of RISE at Jewish Family Services.
NEW JERSEY
Grand Theatre: Home of the Road Company
BEEHIVE: The 60's Musical
April 27-May 7
Grand Theatre
405 S. Main Street
Williamstown, NJ 08094
BEEHIVE celebrates the powerful female voices of the 1960's with such timeless hits as "My Boyfriend's Back," "Be My Baby," "Son of a Preacher Man," and "Me and Bobby McGee." Told from the perspective of six young women who come of age in this enigmatic decade, BEEHIVE takes us from their first Beehive Dance to the challenges we faced as a nation. This powerful, energetic musical will make you want to move your feet and sing along!
The Ritz Theatre Company
Macbeth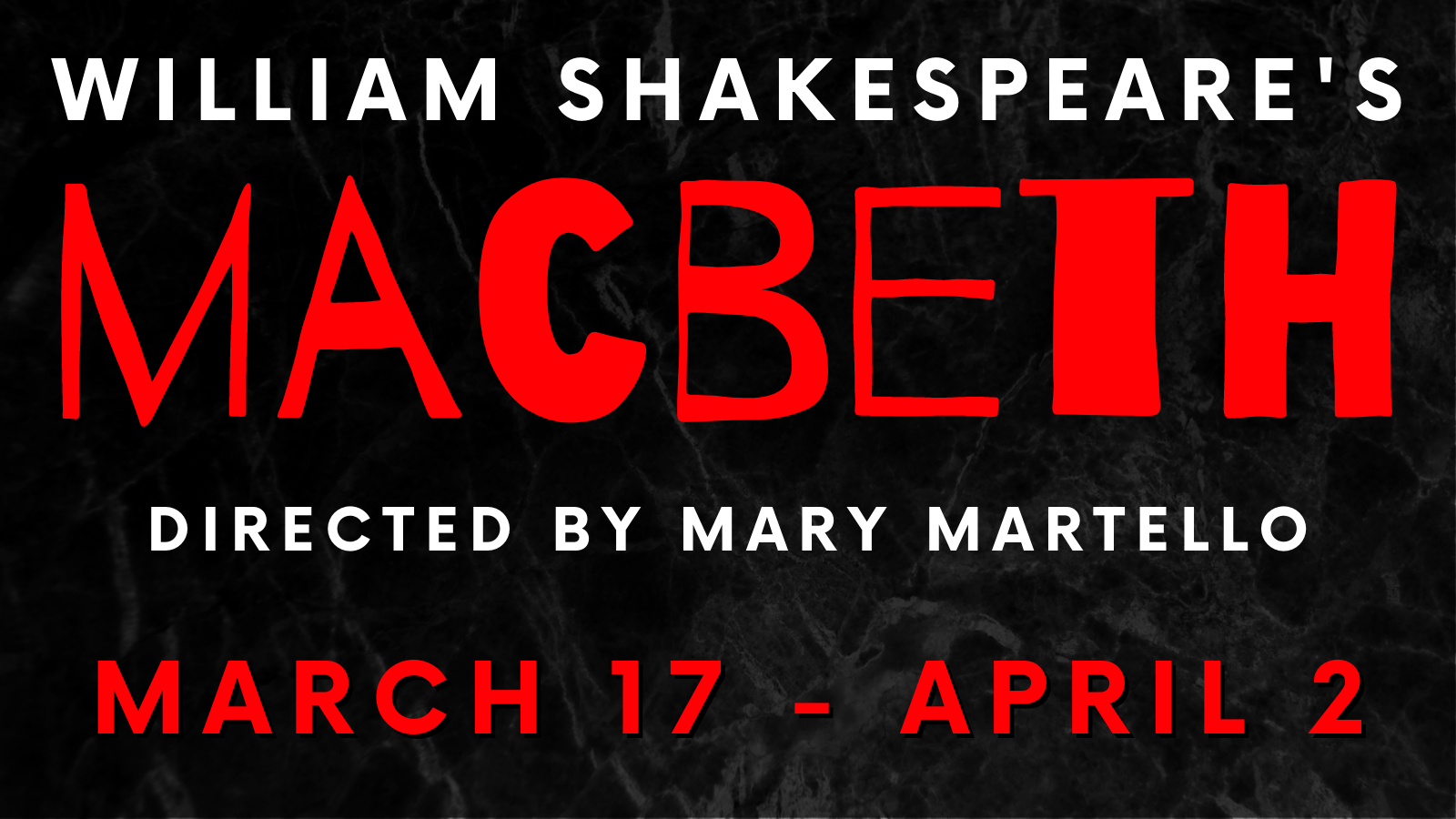 March 24-April 2
The Ritz Theatre Company
915 White Horse Pike
Haddon Township, NJ 08107
One of the most transcendent tragedies in the history of theatre, William Shakespeare's MACBETH dramatizes the damaging physical and psychological effects of political ambition on those who seek power. A brave Scottish general named Macbeth receives a prophecy from a trio of witches that one day he will become King of Scotland. Consumed by ambition and spurred to action by his wife, Macbeth finds himself in a rapidly-rising ascent of murder and deceit.
South Camden Theatre Company, Inc.
Lettice and Lovage by Peter Shaffer
April 14-30
The Waterfront South Theatre
400 Jasper Street
Camden, NJ 08104
Lettice Duffet, an expert on Elizabethan cuisine and medieval weaponry, is an indefatigable but daffy enthusiast of history and the theatre. As a tour guide at Fustian House, one of the least stately of London's stately homes, she theatrically embellishes its historical past, ultimately coming up on the radar of Lotte Schon, an inspector from the Preservation Trust. Neither impressed nor entertained by Lettice's freewheeling history lessons, Schon fires her. Not one to go without a fight, Lettice engages the stoic, conventional Lotte in a battle to the death of all that is sacred to the Empire and the crown.
PENNSYLVANIA
Acting Naturally Inc.
Chicago Teen Edition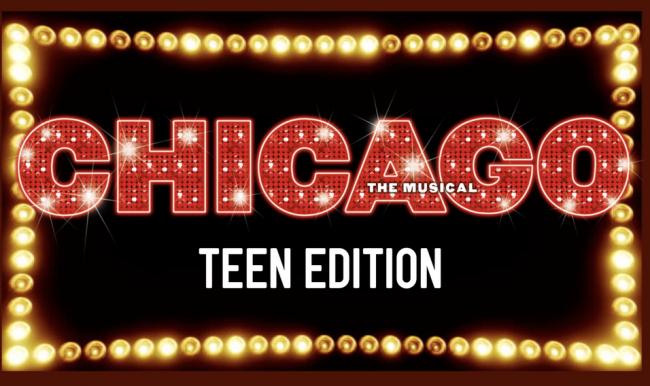 March 31-April 1
Acting Naturally Theatre
164 N. Flowers Mill Road
Langhorne, PA 19047
In roaring twenties Chicago, chorine Roxie Hart murders a faithless lover and convinces her hapless husband, Amos, to take the rap... until he finds out he's been duped and turns on Roxie. Convicted and sent to death row, Roxie and another "Merry Murderess," Velma Kelly, vie for the spotlight and the headlines, ultimately joining forces in search of the "American Dream": fame, fortune, and acquittal.
Bristol Riverside Theatre
Cabaret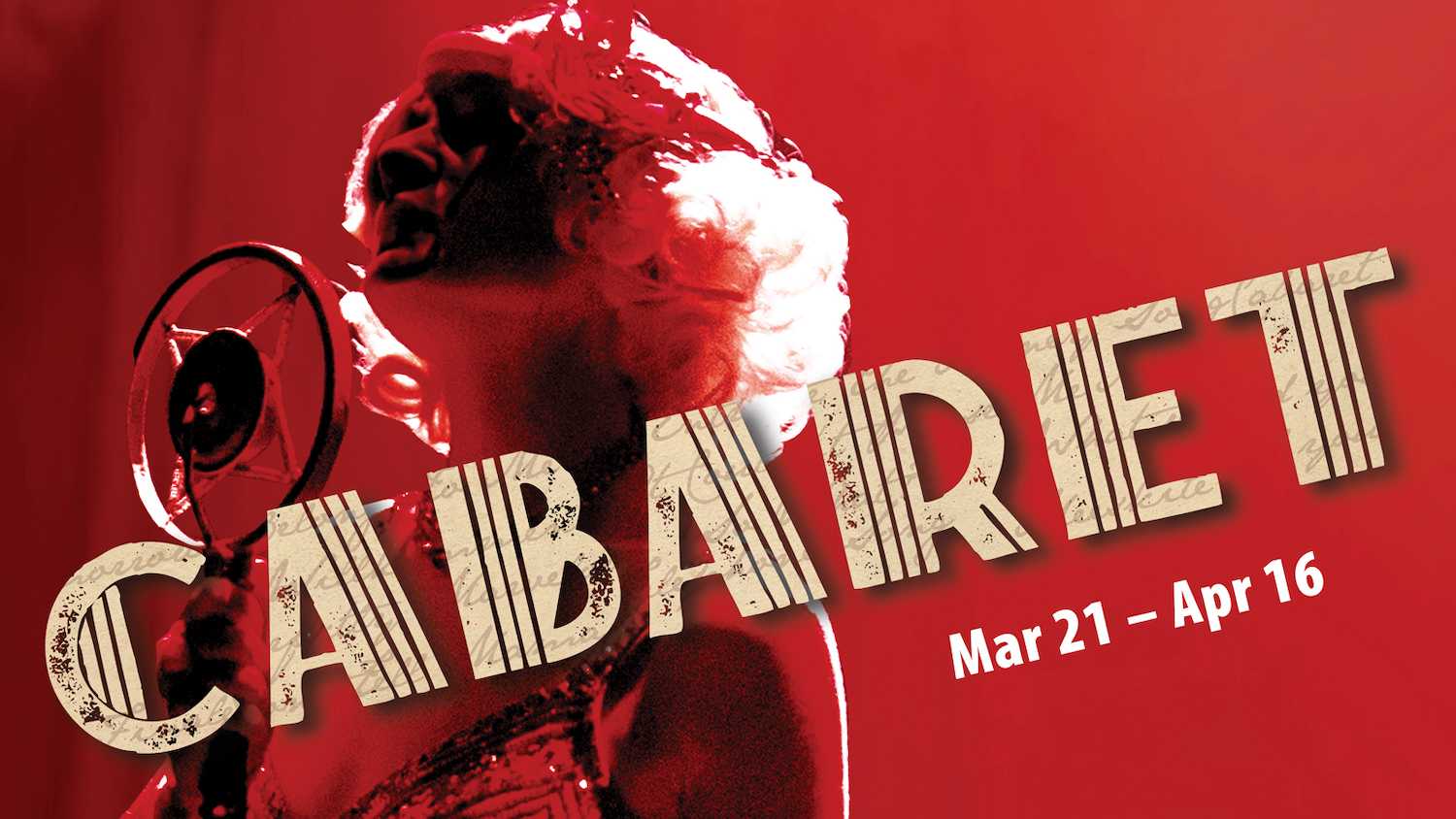 March 23-30
Bristol Riverside Theatre
120 Radcliffe Street
Bristol, PA 19007
Cabaret, Kander and Ebb's Tony Award-winning musical, features one of Broadway's most memorable scores, including "Money Makes the World Go 'Round," "Willkommen," "Maybe This Time," and "Cabaret."