Looking for comedy and improv shows? Philly Theatre Week has you covered! Check out these events from solo artists, collectives, and theatre producers to get your fill. And, be sure to check out our program guide to find even more comedy from March 23-April 2!
Run Boy Run Productions
Improvabilitee
March 24-26
Plays and Players
1714 Delancey Street
Philadelphia, PA 19103
Improvabilitee fosters feel-good vibes and humorous nostalgia through improvisational and sketch comedy. Improvabilitee pays homage to the irreverent, slapstick, and awkward antics of yesteryear's best improv and television sitcoms through original comedy sketches and reimagined pieces. Improvabilitee aims to produce gut-wrenching laughter for the stage…cause the joke's on us.
Jenna Kuerzi
Johnny Depp! (A Retrospective on Late-Stage Capitalism)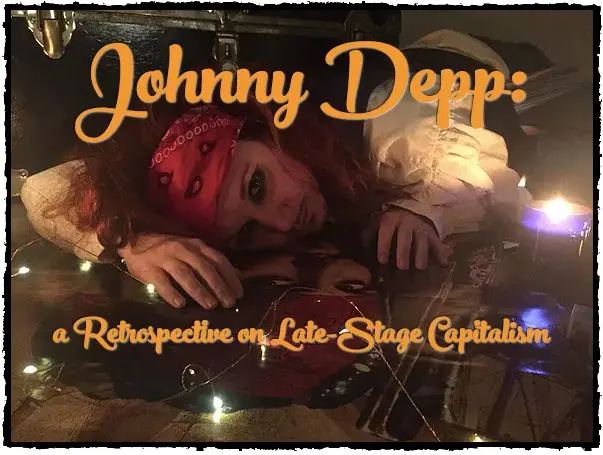 March 23-April 10
Fergie's Pub
1214 Sansom St
Philadelphia, PA 19107
Join "Johnny Depp", preteen heart-throb turned wino forever, for a retrospective on every film in his entire career (even the ones we didn't watch) in order to ask… what happened? Part history lesson and part drunken sing-a-long, JD...a retrospective is an interactive deep dive into one of the most recent controversial celebrities in the Hollywood machine.
SEX TALK The Show
Brooke's Bits - A One Night Stand For Philly Theatre Week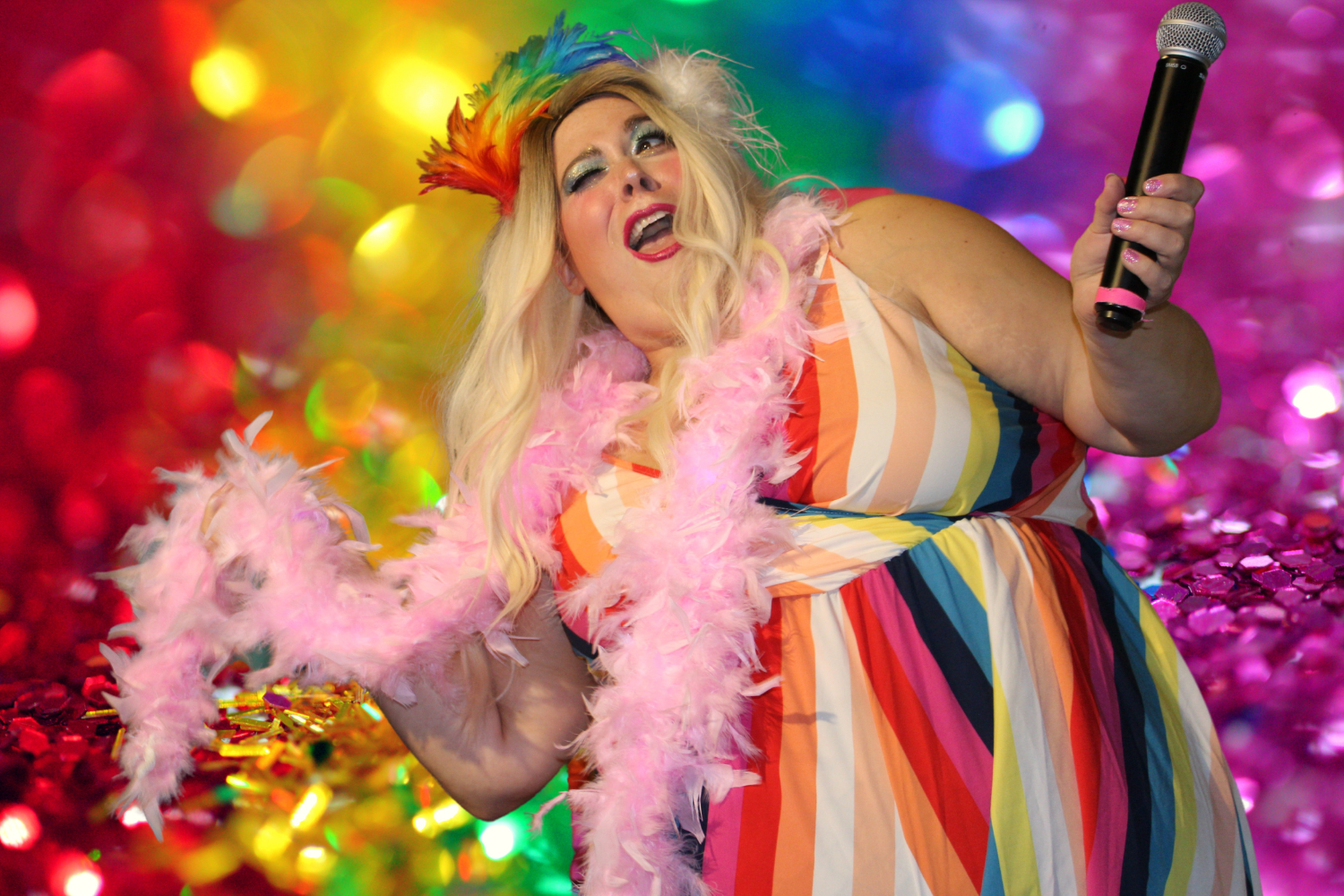 Monday, March 27
Fergie's Pub
1214 Sansom Street
Philadelphia, PA 19107
Start your night with Brooke Spitz and her raunchy signature twists on Broadway's most beloved standards. 
Chris Davis
Your Sunday Best
Sunday, March 26, 8:00pm-11:00pm
Quig's Pub
Plays and Players Theatre
1714 Delancey St.
Philadelphia, PA 19103
Hosted and curated by Chris Davis, Your Sunday Best is an evening of variety comedy featuring Philly's finest actors, stand-ups, and musicians. FREE!
Curio Theatre Company
THE COMPLETE DEATHS Written & Adapted by Tim Crouch Created by Tim Crouch & Spymonkey
March 23-April 1
Curio Theatre Company
4740 Baltimore Avenue
Philadelphia, PA 19143
All 74 onstage Shakespearean deaths in 90 minutes - 75 if you count the ill-favoured fly killed in Titus Andronicus. Roman suicides in Julius Caesar, the death fall of Prince Arthur in King John, the carnage at the end of Hamlet, snakes in a basket in Antony & Cleopatra, Pyramus and Thisbe, young Macduff! Countless stabbings, severed heads, poisonings, mobbings and a smothering - hell Enorbarbus just sits in a ditch and dies from grief. And don't get us started about the pie that Titus serves the Queen of the Goths! THE COMPLETE DEATHS opened in May 2016 at Brighton Festival to acclaim from audiences and critics alike, and has been delighting audiences around the world since then - a solemn, sombre, life-affirming and sublimely funny tribute to Shakespeare and death.
Rachel O'Hanlon-Rodriguez
She Was A Conquistawhore
Quig's Pub
Plays and Players Theatre
1714 Delancey St
Philadelphia, PA 19103
March 31-April 1
They say the Conquistawhore drinks her weight in whiskey, brawls her own vagina (which sounds fun, but he is a true madman), and wanders the Wild West – or is it just the Main Line of Philly? Come find out in this developmental sharing performed by Rachel O'Hanlon-Rodriguez and directed by Cat Ramirez. This experimental blend of standup comedy and theatrical poetry weaves a legend to poke fun at (and holes into) our internalized oppression while celebrating our ability to transform. 
Crossroads Comedy Theater
Study Hall: Comedy Inspired By Lectures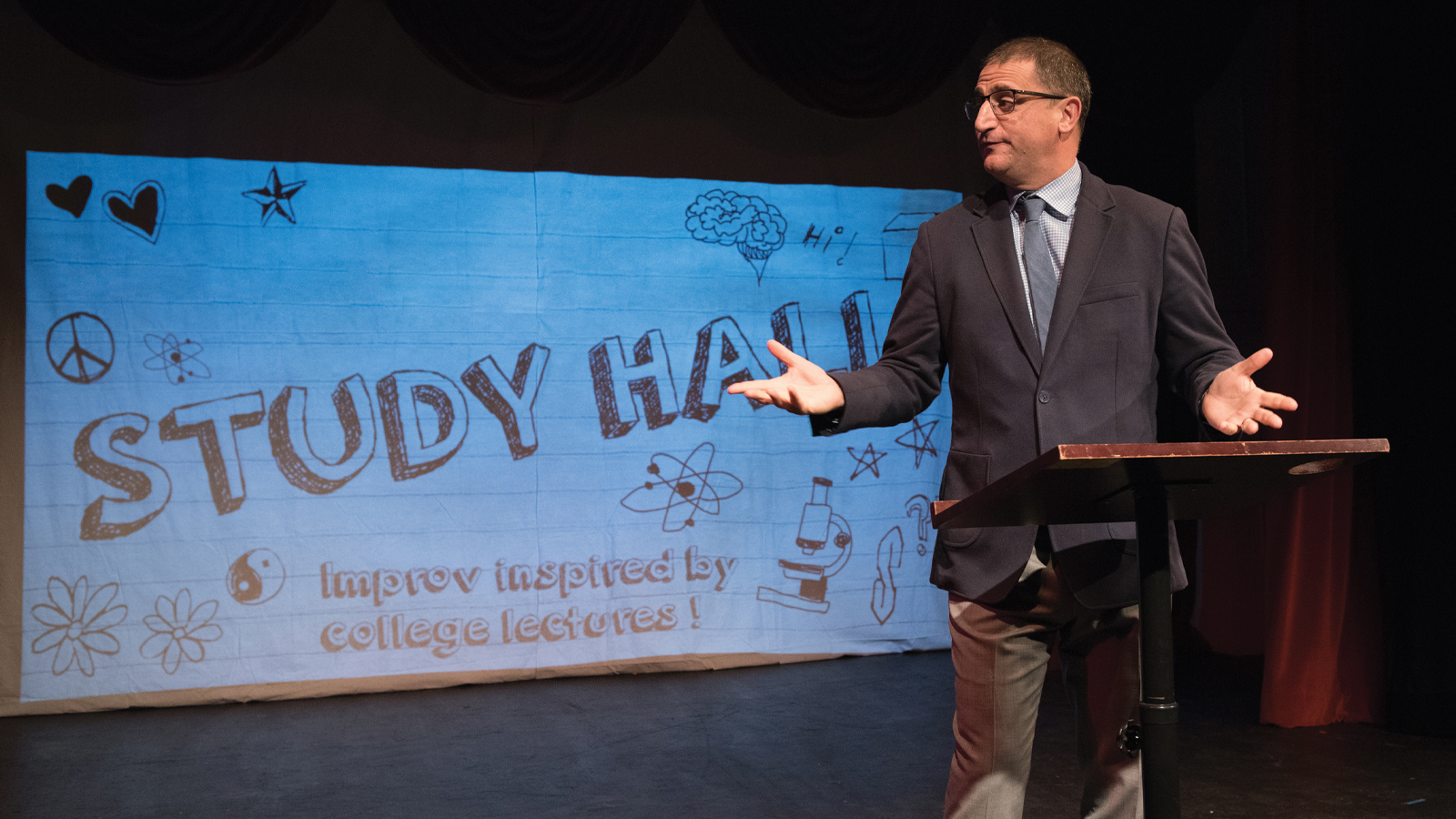 Saturday, April 1
Plays & Players Theatre
Skinner Studio
1714 Delancey Place
Philadelphia, PA 19103
Now celebrating its 9th year of lessons and laughs, Study Hall: Comedy Inspired By Lectures invites guests from a wide variety of professions to speak on a topic from their field. After each lecture a cast of Philly's best and funniest performers will use what they've learned to improvise hilarious scenes on the spot. You'll learn and laugh in one educational and very funny hour!
Get Tickets
Find more Philly Theatre Week events from Crossroads Comedy Theater!